Hampstead House Cleaning NW3 – Why You Should Leave it to the Professionals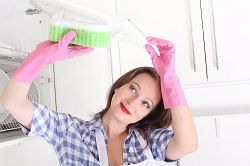 Very few of us see cleaning as an enjoyable task; in fact most of us abhor it. No matter how much you clean the kitchen, the bedrooms, the living rooms, and whatever else, you'll just find in a day or two they require cleaning again. If the never ending task is getting you down, then why not give us here at Hampstead Cleaners a ring on 020 3743 9631 to get a free quote on our Hampstead NW6 house cleaning service. Our dedicated team of NW3 house cleaning agents are waiting by the phone to take your calls and answer any questions you may have.
There are multiple reasons for requiring a domestic cleaner NW6, but the most common one is to maintain a clean and tidy home. After working 830-530, Monday-to-Friday, the last thing you want to do is come home and find yourself having to pick up after yourself. If you have small children, you'll also have to pick up after them, and we all know how messy they can be. But this is what will need to be done if you want to maintain a clean home – at least an hour of work a day, maybe even more if you have little nippers living with you. It is more than understandable that you may want to hire external help. Hire out our house cleaning Hampstead service and you'll have peace of mind when it comes to the cleanliness of your home.
Rely on the Best House Cleaning Company in Hampstead NW3
Our professional NW3 house cleaning professionals will come into your home at a set time each week, give a good going over, and leave it looking fresh and pristine. This means that you won't ever have to worry about the cleanliness of your home again, knowing you're in good hands with our professional Hampstead domestic cleaners.
Although some of us just simply won't have the spare time needed to maintain a domestic palace, others us will have the spare time, but would much rather spend it doing something else. Who wants to be stuck inside scrubbing floors when you could be outside enjoying the Sun. Moreover, who wants to be stuck inside cleaning when it's raining outside and there's a good film on the telly. Almost no one. So if you would much rather spend your free time doing what you want to do, give our team of dedicated Hampstead home cleaning professionals a call – we can take all the domestic cleaning chores out of your hands and put them into the hands of our trusted professionals.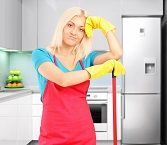 We Are Beyond the Most Expert Home Cleaning Companies in Hampstead NW3
If do chose to hire out a Fulham house cleaning service, know that you will be getting the most professional service money can buy. We aim to provide our clients with the best possible customer service. Our professional NW3 house cleaners come armed with the best cleaning tools and products, as well as an excellent level of knowledge and experience. This is their career and they pride themselves on it – so you shouldn't expect anything less than a first class service if you chose our service.
Above are just a few reasons why you should hire out one of our Fulham house cleaning NW6 professionals. There are many other reasons, but whatever your reason may be, look no further in you quest to find a cleaner than us here at Hampstead Cleaners. Our number again to get a free quote, or to book an appointment or ask any other questions you might have is 020 3743 9631. We could save you an awful lot of time and effort by completing all your household cleaning chores for you. Please don't think twice about calling us if you're in the market for a domestic cleaner.