Reasons to Hire our Hampstead Upholstery Cleaning Service NW3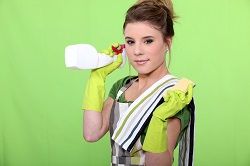 For the uninformed, cleaning upholstery can be a mind-boggling task. Where do you start? What products do you use? Cleaning furniture is a task best left to professionals. Other than spraying them with air-fresheners and give them a quick dusk, there's not much more you can do if you don't have the foggiest idea how to go about cleaning your sofas, arm-chairs, and whatever other kind of upholstery you may have in your home.
See Why We Are the Best Upholstery Cleaning Company in Hampstead NW3
Here at Hampstead Cleaners we can clean all of your upholstery for you. Our dedicated team of experienced Hampstead NW6 upholstery cleaning professionals will come into your home at a time and date suitable for you and leave your furniture looking as good as new. Our NW3 cleaners are armed with the best tools, products, and experience. They can be sure to clean your upholstery more comprehensively and efficiently than you can doing it yourself. Not because you can't, but because of their vast experience. So if your furniture is looking a bit grubby, call us on 020 3743 9631 to get a free upholstery cleaning quote. We'll be more than happy to answer any questions you might have. Below are just a few reasons why you should use our professional upholstery cleaning service:
1) Selling on furniture
First hand furniture can be awfully expensive. A good sofa could set you back a grand. For this reason, many people opt to look for second hand furniture when they are kitting out their property. If you've got a new arm chair, sofa, or whatnot, you could pocket a few pounds selling on your old one. And a clean sofa sells much easier than a dirty one. If you hire our team of dedicated Hampstead furniture cleaners NW6, we could make your sofa worth considerably more if you're planning to sell it on.
2) It saves you time
Cleaning a piece of upholstery could leave someone who doesn't know what they're doing scrubbing in vain for hours on end. Hiring out our team of professional NW3 upholstery cleaning professionals will save you doing this fruitless task. Leave it our professionals so you can spend your free time doing what you want – they have the expertise, tools, and knowledge when it comes to upholstery cleaning. Our Hampstead furniture cleaners will come into your home a time suitable for you, clean your upholstery in a quick and comprehensive manner, and then be out of your hair again in no time.
3) End of tenancy sofa cleaning
If the upholstery in your property isn't yours, then it will need to be left as clean as it was when you moved in, or your landlord might deem fit to deduct a part of your security deposit due to a grubby sofa. Don't let this happen to you: call in our team of Hampstead upholstery cleaners and you'll have peace of mind. Not only will our professional cleaners NW6 make the sofa as clean as it was when you moved in, they will make as clean as it was when it was first bought. They're really that good – don't hesitate to call us on 020 3743 9631 to get a free quote now.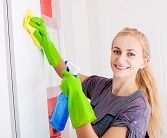 The Most Expert Upholstery Cleaning Company in Hampstead NW3
These are just a few reasons why you should hire our service. But the underlying reason why you should hire Hampstead Cleaners is because we pride ourselves on providing the utmost customer service. Our professional NW3 upholstery cleaners have been doing what they do best for decades, so they can offer you the most comprehensive service money can buy. Please give us a call on 020 3743 9631 to see if we are right for you. Our agents will also be more than happy to answer any other questions you may have.