Hampstead Cleaners: A Local Professional Domestic and Commercial Cleaning Service NW3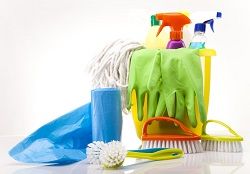 Cleaning is truly one of the chores that is loathed by most, loved by some. You could have it looking spotless after a long day scrubbing, dusting, and hovering, and yet the process will begin all again the next day. Maintaining a clean home could mean you have to devote an hour or so a day to making sure the kitchen, living rooms, bedrooms, carpets, nooks and crannies, and whatever else have to be cleaned and maintained on a regular. Here at Hampstead Cleaners we can ensure that you don't lift a finger when it comes to maintaining a tidy a home. Whatever domestic or commercial cleaning task you have, give us a call on 020 3743 9631 so we can take the chores out of your hands and put them into the hands of our professional Hampstead cleaners. Calls us on that number to get a free quote from one of our dedicated NW6 cleaning agents. They are ready and waiting to answer any questions you might have.
Our company primarily operates within the NW3 Hampstead area, 4 miles North West of the centre of the capital. Hampstead is considered to be one of the more affluent areas of London. It's most notable attraction is Hampstead Heath – London's largest ancient parkland and truly a beautiful slice of urban nature. Hampstead also boasts a wide-range of theatres, restaurants, public houses, and architecturally beautiful churches. The area is called home to over 120,000 people, and it is our job to serve any of their cleaning needs.
The most common reason for hiring a domestic cleaner is simply because cleaning is a time-consuming and physically taxing task. For most of us, there simply aren't enough minutes in the day to carry out all domestic cleaning chores. After working from 9-5, the last thing you want to do when you walk through your door after a long day's work is to have to spend a couple of hours cleaning up. If you have small children, the amount of cleaning you have to do per day will seem never-ending. Sure you have the weekends off, but who wants to spend their hard-earned days scrubbing, dusting, and vacuuming.
Cheap Cleaning in Hampstead NW3 Can Always Save You Money
For all these reasons, it is completely understandable to seek external help when it comes to maintaining a clean home – and we could be that help. If you chose to hire one of our trained Hampstead domestic cleaners, they will ensure that you won't have to lift a finger to maintain a tidy home. One of our trained NW3 domestic cleaning professionals will come in to your home at a time and date that suits and clean whatever you ask them to. Don't spend your leisure hours doing menial tasks; leave that to our Hampstead cleaning professionals.
But maintaining a clean home is of course not the only reason you might require a domestic cleaner. You might, for example, have just simply neglected the cleaning chores of your home from quite some time. The vacuuming, the washing up, the scrubbing of surfaces, and whatever else may simply not have been done for weeks. As previously mentioned, for some of us there aren't enough hours in the day to clean. But for others of us who do have the free time, we simply might not want to spend that free time cleaning, as cleaning is a chore that we abhor.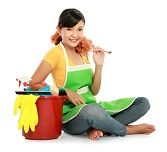 If you need a cleaner for a one off purpose just because your property has been starved of cleaning products for a while, then look no further. Our team of home cleaners Hampstead will come in and have your property looking as good as when you first moved in. You'll really be surprised how quick and efficient they are, as well as how cheap our services can be. Don't hesitate to call 020 3743 9631 – one of our Hampstead cleaning agents is standing by ready to give you a free quote!
We Provide Top-notch Cleaning All Over Hampstead NW3
We also offer an end of tenancy cleaning service for those of you planning on moving homes soon. The most common reason for a landlord to deduct money from your security deposit is not damages you've inflicted on the property, but uncleanliness. Remember: when you move out you have to leave your home as clean as it was when you first moved in. You could just bite the bullet and get your landlord to hire a cleaner with your security deposit funds, or you could hire a cleaner yourself to ensure that you get your entire security deposit back. If you hire our NW3 end of tenancy cleaning professionals, you will be sure not to lose any money from your security deposit because of uncleanliness. Our Hampstead cleaning professionals know the level of cleanliness landlords are looking for and, as such, clean to such a comprehensive and thorough standard that you need not worry about losing money from your security deposit.
Domestic cleaning services are not the only services we offer here at Hampstead Cleaners. If you have been charged with hiring a cleaner to clean your office, then we are the service for you. Our trained NW6 office cleaners will come into your place of work either before the working day begins or after it ends.
We also offer a carpet cleaning service. Our professional Hampstead carpet cleaners are armed with the best tools and highest level of expertise which means they can clean a carpet much more efficiently than the average amateur can. We also offer an upholstery cleaning service, where our professional furniture cleaners NW6 will come into your home and have your sofas, arm chairs, and whatever other upholstery you have smelling and looking fresh.
Here at Hampstead Cleaners we pride ourselves on providing the utmost professionalism and great customer service. To see what we can offer you, please do not hesitate to call us on 020 3743 9631 – our dedicated NW6 cleaning agents are ready to answer any questions you might have. Hiring out one of our services could really save you a great deal of time and money.